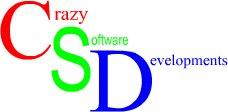 CSD Projects
Sheffield
South Yorkshire
United Kingdom
Site last updated 26th April 2018
SIGN IN
Our Live Websites
I do not actively work on any websites these days, the following are archives of my past work that may get the occasional update when I feel like it (especially Hallee), but otherwise are not up-to-date.
---
Hallee mostly retired from acting around 2014 but I keep the site online as an archive of her past work.
---
Mae is still active but thanks to social media there is not really a need for fan sites any more as she can promote herself.
---
SSF is no longer the only emulator with good compatibility. This site is kept online as an archive of my past work.
---
UAE4All was created when I had a Nokia N900 and decided to create a compatibility list for it. Like my other sites, this is kept online as an archive of my past work as I now use
MiSTer
for simulating the Amiga rather than an emulator.
---
Retired Websites
My first ever site was Alex Atkin's Child-Starlets and Young Actresses, created during my early teens.
Back then, fan sites were very few and far between. The younger generation particularly overlooked which seemed unfair given that they would be the stars of the future. So I decided to create a site paying homage to the up-and-coming stars of tomorrow. As I had always wanted a little sister, my focus was specifically on young actresses.
The site would eventually migrate to http://csdclubs.co.uk as it started to cover too diverse a selection of actresses to be able to dedicate time to hand-coding sites to each one separately.
CSD Clubs was born due to the decreasing cost of hosting PHP based websites and the death of Yahoo Clubs, which was merging with Yahoo Groups - a system I greatly disliked.
I wanted something that worked better than both systems, more tailor-made to hosting image galleries and chat rooms, without the need for manually writing new pages. I needed to be able to share all the stills I had taken as a hobby and never used online, so that people could create their own fan sites with them. Flickr, Picasa and Youtube were not around yet, there were few options but to build my own solution.
With constantly evolving web standards and personal health issues, I was unable to keep the site up-to-date with modern web standards so it was eventually taken offline. A snapshot of the site remains on my home server however so the lessons learned in the project will not be forgotten.
You are connected from 3.238.225.8 via IPv4.