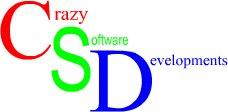 CSD Projects
Sheffield
South Yorkshire
United Kingdom
Site last updated 30th August 2022
SIGN IN
CSD Projects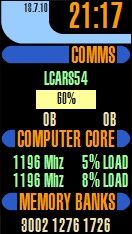 Star Trek / LCARS Windows Sidebar Gadget
Monitor your CPU speed/load,
WiFi signal strength and current WiFi/wired Ethernet bandwidth usage,
Battery status (including remaining time left), and
Total/used/free RAM.

All while looking the complete nerd you know you really are.

Our latest fan site.

Our longest running site, dedicated to Mae and all her fans.

The quest to run NiGHTS into Dreams (as well as other classic Sega Saturn games) on the PC begins.
You are connected from 34.228.52.21 via IPv4.