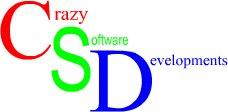 CSD Projects
Sheffield
South Yorkshire
United Kingdom
Site last updated 21st April 2018
Register
(
SIGN IN
)
Registration on this site grants you access to any site under the csdprojects.co.uk domain name such as SSF Tribute and UAE4Maemo.
This allows you to submit/edit compatibility information, post in the message board and the sites to remember your preferences.
---
By registering you agree that all content you submit to the site (except your personal account data) becomes the property of CSD Projects and grants us full rights to publish this information on any site we maintain.
If you decide to unsubscribe from us we will delete your profile (all contact details) but all references to your username will remain (message board posts, compatibility submissions, etc).
Any user who unsubscribes will be unable to register again with the same username as we will have no way to verify it is the same person.
Your e-mail address will never be sold or transferred to a third party.
---
You are connected from 54.226.64.30 via IPv4.