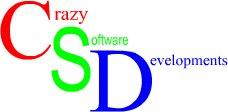 CSD Projects
Sheffield
South Yorkshire
United Kingdom
Site last updated 30th August 2022
SIGN IN
Contact Us
Please enter your e-mail address so we can respond to your query!
This form is for simple messages to start a conversation with me only. Please write only plain English with no URLs or special characters. If you need to send me a URL for some reason, please wait for my reply. Any string that looks like a URL such as http will be rejected, so please type carefully.
You are connected from 34.228.52.21 via IPv4.