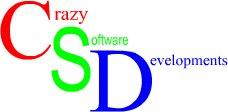 CSD Projects
Sheffield
South Yorkshire
United Kingdom
Site last updated 26th April 2018
SIGN IN
If a product you want is not here, just ask and we can add it.

Duo Pinball
AMD High End
Intel Mid Range
Intel Budget
Other Items
Visit our AStore
NOTE: We only get a donation if you choose the Buy New price!
You are connected from 18.205.176.39 via IPv4.